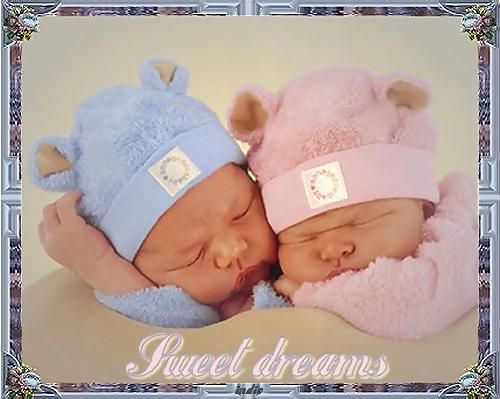 People weren't kidding when they said I might have some crazy dreams, and they seem to have really picked up speed in the last week or so.
The dream I had the other night was probably prompted by the bionic super raccoons that have taken over the attic of my house. In the dream, I kept opening doors in the house and there would be some kind of animal in there. The ones I remember are a big tiger and some kind of large devil horse. And I had to keep scooping up Kingsley so the tiger wouldn't eat him.
Another dream that kind of freaked me out (this was one of those wake up at 3 a.m. kind of dreams, just to make it stop)...I was in some kind of medical conference facility, and the doctors said I had to go ahead and be induced. And I said that I thought it was really early to be worried about that and why did they have to induce me? And then I was sad because Steve still hasn't really felt the baby kick and he's not going to be able to feel it. The other freaky part of the dream was that they wanted me to give birth in some kind of exhibition room, where chairs were set up for people to watch and big picture windows so any passers-by could see too. Greg Valley was there too as a male nurse but I don't know why he was there....and I kept asking him when he went to med school and he didn't know who I was, even though I knew him. So...freaky dream and it pretty much solidified my desire to have as few people at the hospital/in the delivery room as possible. I don't need an audience!!
I had one last night that was prompted by wedding stress, of a wedding that I'm not even involved in. I thought these dreams were long gone!! I was helping Nicole P. plan her wedding but it was all super last minute, and she was having a meltdown over what color background she needed for the bar. And then she needed Katherine Peak to drive around to all the grocery stores in Atlanta because there wasn't enough barbecue sauce, and I had to go with her to help her find more bottles, except that I didn't have any clothes. Peak kept telling me to just wear my bathrobe, and I kept asking Nicole why she even needed barbecue sauce because she wasn't serving barbecue.