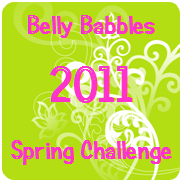 How did everyone's Prepping and Planning Week go? Hopefully you've got your cleaning closet and laundry room stocked, your cleaning schedule down, your closets and clutter cleared out, your summer recipes collected, and your special project done!
I did pretty well this week. I cleared out two massive piles of clothes, at least a dozen pairs of shoes, and several old purses from my closet (and the sad thing is- the closet still isn't even close to empty!!! Yikes). It's all going to Goodwill on Tuesday!
My special project this week was one that desperately needed doing. Before Anna came, and we thought the epilepsy was going to be a bigger issue, we bought a full set of bottles and all the pumping paraphernalia. And I do keep a small stash of milk in the freezer but for the most part, we rarely touch any of this stuff. It's been crammed into one small drawer in the kitchen and despite my best efforts to keep it tidy, well...take a look:
Holy hell, right? Well now it's even worse, because now that Anna's starting solids, we've got even more stuff to add. And there's no way this stuff is going to fit in that drawer!
I finally took the time to rearrange some stuff in our little pantry cupboards, and I was able to dedicate an entire pullout drawer to Anna's stuff. I was able to fit all her fruits and veggies and all her bottles in there. Nothing falls over anymore and it's SO much easier to find what I'm looking for!
By the way- the pullout drawer is from Home Depot (installed last year) and the honeycomb organizer is from Bed Bath & Beyond.
Hope everyone else had a productive week too - we can officially cross Week One off the calendar and we're on to Week Two!