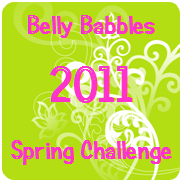 We're heading into the actual cleaning part of the Challenge now and my house sure needs it. Now, lest anyone be mistaken by all these cleaning posts - I do not like cleaning. I do not enjoy cleaning. In fact, during this entire process, I'm dreaming of the day that I can just pay someone else to come in here and do this all for me. But I do enjoy having a clean and well-functioning home, so I've got to pull on my gloves and get the job done.
This week we are focusing on the Upstairs. I know every house is different, so if you're following along and you don't have an upstairs, the rooms for this week are the master bedroom, guest bedroom, nursery, and laundry room. A lot of this stuff is probably already on your weekly or daily cleaning schedule, but since this is supposed to be comprehensive, I'm including everything. Just do what you need to do and tweak the list if you want to.
As you're working, keep an eye out for a good Special Project for this week that you can knock out.
Bedrooms
Sweep floors (or vacuum if you've got carpet)
Dust ALL surfaces, including light fixtures/ceiling fan, ceiling, corners, and furniture
Dust shutters (if you have drapes, wash them or vacuum and let them air outside)
Dust and wipe down baseboards
Replace burned-out light bulbs
Clean and organize dresser – donate or toss unwanted clothes
Clean and organize closet - donate or toss unwanted clothes
Clean, repair and store winter clothing
Bathrooms
Thoroughly clean toilets (including behind, base and hardware)
Scrub bathtubs and showers (launder or replace shower curtains, if you've got them)
Sprinkle baking soda and vacuum carpet
Dust and wipe down baseboards
Replace any burned-out light bulbs
Dust light fixtures and fan vents
Make sure toilet paper is stocked
Clean out toiletries and replace as needed
Clean out medicine kit and replace expired medicines
Clean out and organize cabinets and drawers
Empty trashcans and wash out
Wipe down doors and clean door knobs
Inspect grout and repair/replace if needed
Nursery
Dust ALL surfaces, including light fixtures/ceiling fan, ceiling, corners, and furniture
Vacuum chair and spot-clean cushions
Dust and wipe down baseboards
Replace burned-out light bulbs
Clean toys (washing machine, bleach bath, or surface clean)
Inspect and toss broken or damaged toys
Wash swing, rocker, Boppy cover, changing table cover, and jumper fabrics
Clean out closet and store/donate clothing
Empty trash and wash out trash can
Laundry Room
Clean out clothes steamer (vinegar)
Take inventory of detergents, vinegar, stain removers, bleach and replenish as needed
Vacuum and wipe down dryer vent
Wipe down washer and dryer
Run wash of vinegar through washer to clean
Clean out and organize cabinets
Take inventory of sewing supplies and replenish
Return dry cleaners hangers for recycling
Empty trash and wash out can