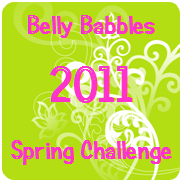 We're heading into the fourth and final week of the Spring Challenge, and the focus this week is "Other Areas". Vague, much?
I intentionally left this week open-ended because I figure everyone is going to have different areas they want to focus on to wrap up their Spring cleaning. So for this week, think about what other rooms or areas could use some serious cleaning. And don't forget your Special Project :-).
This week, I am going to focus on:
* Workout room (the only room in the basement not dedicated to beer brewing)
* Cars
* Porches
* Outside of house
* Miscellaneous house items
* Landscaping
Here are the lists for my rooms this week:
Sprinkle carpet with baking soda and vacuum
Wipe down elliptical, weights, weight bench
Replace burned-out light bulbs
Fix hook for resistance bands bag
Check headlights and tail lights
Sprinkle baking soda and vacuum carpets
Clean and condition leather
Clean out consoles and glove compartments
Wipe down dashboard, steering wheel, and center display areas
Make sure tires are properly inflated
Confirm that routine maintenance is up to date
Confirm that insurance cards are up to date
Hose down porch floor and railings
Dust light fixtures/ceiling fans
Clean both sets tables and chairs
Clean grill and grill cover
Replace propane for grill, if needed
Clean and refill bird feeders
Repair screen tear on porch
Outside of House
Clean light fixtures and replace light bulbs if needed
Clean fountain and check plumbing
Make sure brick pathway is clear and clean
Check carbon monoxide detectors
Test security alarm and check backup battery
Landscaping
Water hanging baskets and herb planters
Fertilize roses, hydrangeas, and gardenias
Happy cleaning!